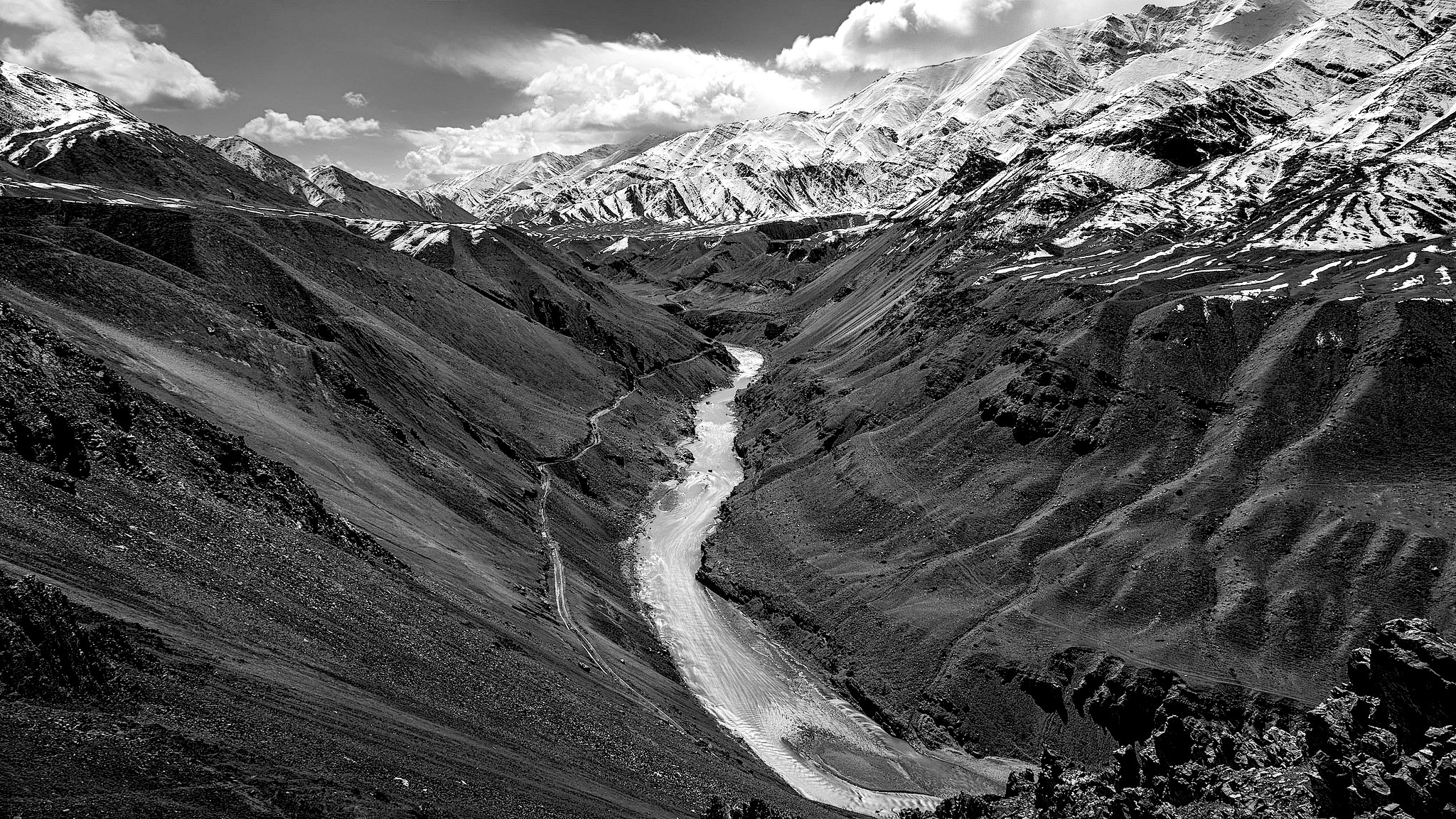 Like many other Asian countries, India is staring at a severe water crisis in the coming years. Population growth and industrialization, coupled with the effects of climate change, threaten to make India's current water sources unsustainable in the near future. Already, many regions of the country are suffering from acute water shortages. Under these circumstances, New Delhi's poor policies on sharing the waters of transboundary rivers with its neighbours, and its weak approach while dealing with China's manipulation of the Brahmaputra and Indus river systems in Tibet, is going to have a telling effect on India.
Even getting a fair water-sharing agreement won't be easy for India as it has to deal with China – its biggest geopolitical rival – and Pakistan – its archenemy. However, India cannot afford to do nothing.
India is still not hit by a severe water crisis in its north and northeast. At this moment, it has a number of cards that it can play against both China and Pakistan to squeeze out fair water-sharing deals involving the Indus and the Brahmaputra (known as Yarlung Tsangpo in Tibet). Let's first briefly look at the water disputes with China and Pakistan, which were discussed in the previous three articles [1, 2, 3].
With China, India has three broad disputes over transboundary rivers – China is damming and diverting the Brahmaputra and Indus rivers in Tibet (including their tributaries), it is polluting the headwaters of the transboundary rivers and it is reluctant to share the hydrological data of these rivers.
With Pakistan, India has the Indus Water Treaty (IWT) heavily skewed in favour of the former. It can use less than 20 per cent of the water of the Indus river system and that too only in "non-consumptive" ways.
***
To come out of the IWT, India's political leadership must first understand what is at stake. Although India is allowed run-of-the-river projects, the Kishanganga, Baglihar and Ratle cases leave no doubt that Pakistan wants to deny the people of Jammu & Kashmir even the limited benefits from the three western rivers – Indus, Chenab and Jhelum, which India governs. This is in line with Pakistan's decades-long strategy to fuel discontent and keep Jammu & Kashmir, especially the Kashmir valley, burning.
Whenever India started a hydroelectric project on these rivers, Pakistan took India to international arbitration and the arbitrators have often treated India unfairly, including prohibiting it from constructing facilities to control the build-up of silt on such dams during the Baglihar hearing, thus severely restricting the commercial viability of future such projects. (The construction of the Baglihar dam was already complete by then.)
Although India is legally bound by the IWT, it can easily come out of it by invoking Article 62 of the Vienna Convention on the Law of Treaties [pdf]. India has not one, but three trump cards that it can use to withdraw from the treaty:
Pakistan's support to terrorism against India. New Delhi can successfully argue at the International Court of Justice that Islamabad's continuous proxy war against India through jihadist terror has fundamentally changed the circumstances under which the IWT was signed. (More on terror, treaties, and the ICJ here [pdf].)
China's sly construction of a dam on the Indus near India's Ladakh, which is already affecting [pdf] the river in a major way.
Pakistan's construction of two dams – Diamer-Bhasha and Bunji – in Pakistan-occupied Kashmir on the Indus with Chinese help despite India's objections.
It is obvious that the Chinese-enabled Pakistani projects on the Indus river have also fundamentally changed the circumstances under which the treaty was signed.
Apart from invoking one or more of the above factors to withdraw from the IWT, New Delhi can also use the effects of climate change on river waters to seek the nullification of the treaty or at least its modification in India's favour. When the treaty was signed, climate change was mostly an academic topic and its future effects on rivers were not known. Today, the drastic effects of climate change are visible on rivers across the world, including the Indus.
The very premise of India entering the IWT, in 1960, was lasting peace with Pakistan. However, since then Pakistan has launched three wars with India – in 1965, 1971 and 1999 – with the objective to wrest the state of Jammu & Kashmir by force, in at least two of them. By doing so, Pakistan has voluntarily junked its side of the obligation to maintain peace with India, thus fundamentally changing the circumstances in which India agreed to give up over 80 per cent of the water from the Indus river system.
Although India has linked the IWT with Pakistan's aiding and abetting anti-India terror in 2016, it has refrained from taking further action on this for inexplicable reason(s). Officials from the two countries continue to hold talks under the provisions of the IWT though terrorists from Pakistan continue to bleed India.
***
India faces a far greater challenge against China, compared with Pakistan, when it comes to transboundary rivers which originate in Chinese-controlled Tibet. In Tibet, China has reengineered rivers to change their courses and constructed dams over them on a scale never seen anywhere else on earth. Until recently, rivers that flow into India from Tibet were not touched. However, that's changing now.
China has dammed the Xiabuqu river – a tributary of the Brahmaputra. Although China has tried to allay India's fears, the latter has good reasons to be concerned about it. Recently, an arterial tributary of the Brahmaputra – the pristine Siang river, which flows through Arunachal Pradesh – turned black due to suspected Chinese industrial activities in Tibet. Even senior Indian officials blamed China for this.
Apart from this, China violates its agreement with India on sharing upstream hydrological data of transboundary rivers. After India forced China to withdraw from Doklam during the military stand-off in the summer of 2017, Beijing broke its obligation to provide this data. This resulted in India being caught unprepared for the devastating flash floods in the northeast. After a furore in India, China gave a flimsy reason for its failure to share the hydrological data.
It is obvious that China used this leverage to punish India for Doklam and hide its river-diversion activities in Tibet. (More details of Chinese reengineering of rivers here.)
India has a number of cards to play against China to make the latter concede New Delhi's fair demands on transboundary rivers originating in Tibet:
Link the recognition of Tibet as an undisputed part of China with Beijing's behaviour in treating transboundary rivers and territorial disputes. Since Tibet is a sensitive issue to China with global opinion divided over China's claims over the Buddhist country, Beijing will not want to have a neighbouring country change its stand. New Delhi's threat of recanting its Tibet policy [pdf] will set the cat among the pigeons in Beijing, although it may seem to observers that such a move will antagonize China and such a scenario will be detrimental to India's interests. However, nothing can be more detrimental to India's interests than not taking a strong stand on the critical issue of water.
Since Chinese damming activities in Pakistan are going on in Pakistan-occupied Kashmir, India can formally declare that it can guarantee no security to the stretch of China-Pakistan Economic Corridor (CPEC) – a part of Xi Jinping's OBOR – that runs through PoK. The much-touted CPEC is already facing hostilities in Pakistan's Balochistan province from Baloch insurgents.
India must also make it clear that it will impose sanctions on those Chinese companies that are associated directly or indirectly with the reengineering of transboundary rivers flowing into India from Tibet. This must include power and infrastructure-building companies. If this doesn't make China fall in line, New Delhi can leverage its enormous trade imbalance with Beijing. (China routinely uses trade as a weapon to punish countries going against its wishes [1, 2].)
So far, India, for unknown fears, hasn't shown any resolve to take on China strongly. On the contrary, it has always allowed China to have its way in the belief that China will voluntarily address India's concerns. Far from playing the Tibet card, whether it was for sharing hydrological data of transboundary rivers or for stopping land-grabbing activities in the Himalayas, the government of Prime Minister Narendra Modi recently buckled under Chinese pressure and distanced itself from the Dalai Lama.
***
The inconsistent attitude that India's leadership displayed towards Pakistan in recent years weakens New Delhi's position against Islamabad and encourages the latter to carry on with its rogue behaviour towards the former. Since Modi had threatened to link the IWT with Pakistan-sponsored terrorism in India, terror-related incidents and ceasefire violations along the line of control (LoC) in Jammu & Kashmir have only increased [1, 2].
Similarly, history has shown that India's friendly and conceding attitude towards China has proved to be a losing game for New Delhi for decades. In the last decade alone, India lost 2,000 square kilometres of its territory to Chinese salami-slicing. During the Doklam stand-off last year, it closed the Nathula route for Indian Kailash-Mansarovar pilgrims and it continues to remain close, although China didn't stop trade through the Nathula border. (Since the stand-off ended, China has slyly built permanent military structures on the disputed Doklam plateau showing India can't guarantee Bhutan's territorial sovereignty.) Only recently, China has indicated that it will resume sharing the hydrological data of the Brahmaputra with India.
As an aspirant of a seat among global powers, India can't afford to be soft on its adversaries, especially when it comes to claiming its rightful stake to shared resources. If India can't play the cards it has against China and Pakistan today, those cards will become useless in the near future. Then, India will have to live at the mercy of these two countries forever.
READ ALSO
Water Games – 1: Rising thirst in Asia
Water Games – 2: China's intransigent hold over Asian rivers
Water Games – 3: India's self-defeating generosity