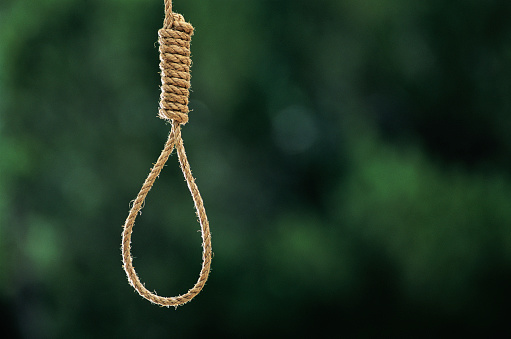 Recently, the Supreme Court of India dismissed Central Bureau of Investigation's (CBI) plea that the life imprisonment awarded to Dara Singh for leading a mob that burned alive Australian Christian missionary Dr Graham Staines (58) and his two sons — Philip (10) and Timothy (6) — on January 22, 1999 by the Orissa high court be turned over and sentence Dara Singh to death. The nature of the crime was so heinous that it prompted the-then President of India, KR Narayanan, to issue a press release condemning it as a crime that belonged to the "world's inventory of black deeds". The Supreme Court gave its reasons and then changed it again (apparently after taking into concern the "pain" the Christian community felt).
Many TV debates followed involving representatives from the Christian community who just could not accept the pro-life verdict. This is despite Graham Staines's wife and the mother of his two murdered children Gladys Staines forgave Dara Singh and the other killers.
There was a lot of buzz in the twitterati too, some in favour of the verdict and others against. Two of those who were against the verdict and with whom I engaged into conversations on the subject were Harini Calamur and Aashish Laghate, both of whom I consider as my friends. And, those two conversations actually prompted me to write this post after such a long interval. So, thanks to both of them.
I have always been anti-death penalty since I started understanding issues regarding crime and punishment from a young age. Apart from the immorality of death penalty, the questions that seek answers are:
a)      What justifies the quantum of punishment?
b)      Is the punishment an effective deterrent to the members of the society to commit a similar crime?
c)      What should be the idea behind punishing a criminal?
d)      Is the law fair to all?
In the medieval times, petty crimes such as stealing could have meant execution of the criminal. Today, in some societies, a convicted thief's hands are amputated. While a blasphemer awaits the hangman's noose in Pakistan, blasphemy is a non-issue in an overwhelming number of countries in the world.
A Taliban follower would be able to endlessly justify death to a blasphemer or amputation of a thief's hand. Would the educated and modern in India able to condone such punishment for a blasphemer or a thief or stoning to death of an adulteress? I don't, and believe the educated and modern members of the society would not either.
This brings to my argument that by the same yardstick, say, a Dutch or a Swede would find those members of the Indian intelligentsia akin to the Taliban as they find them. What is not even worth a court case for some is a death sentence elsewhere. Therefore, the question is what justifies the quantum of punishment? For me, it boils down to one's personal level of sadism.
Does that mean that the concept of crime and punishment be done away with? The answer is NO. Punishment serves two purposes — deterrent and reform. No freedom-loving individual would like to be in jail. The fear of having to serve a prison term is enough for an overwhelming majority of the population to stay as approximately close to the right side of law as possible. Repeated offenders get longer sentences. The idea behind jailing is to reform. Then, what about those who are beyond reforms? The answer is — incarcerate them for the rest of their lives, strip the abominable criminals like child rapists and murders of their share of sunshine, the sound of birds chirping.
One may ask the question here, then why not just kill the criminal and get done away with the business? This is because in India (as in many other countries with death penalty) there is an abysmal lack of equality and fairness in criminal jurisprudence. This is also a matter that boils down to the judge of the day's personal convictions. What is sauce for the goose isn't sauce for the gander in this country. Here is a glaring example given by the Supreme Court for commuting Santosh Singh's death sentence to life imprisonment. He deserved to live because he got married! What about Dhananjoy Chatterjee, a poor man who was already married? Ah! More on him later.
Some might still argue that the fault is in with the system and not the punishment itself. Just for the sake of argument, let us take the example of Indira Gandhi's killers. Three men – Satwant Singh, Kehar Singh and Balbir Singh were sentenced to death by the trial court. Apart from Satwant Singh who was one of the killers, Kehar Singh and Balbir Singh were sentenced to death for the conspiracy to assassinate Indira Gandhi. They appealed to the high court, which after studying the evidences against the men upheld the trial court's order of the death sentence. (It must be noted that all death sentences are reviewed by the high court of the state in India now.) Then they moved the Supreme Court. No one had any doubt over the fate of the three men even there. The country was seething, the government was in no mood to forgive. However, the Supreme Court, to the surprise of many not only overturned the death sentence on Balbir Singh, but acquitted him and he walked free! Imagine what were happening in the country pre-Bachan Singh vs State of Punjab landmark case.
In India, the window period to find new evidence to prove a condemned man innocent is very short. There had been many, many cases, especially the US where life imprisonments [example] and death sentences were overturned after new evidences surfaced after the prisoner spend decades in prison [a list], and at times pardoned after the execution was carried out [example]. Forget about the barbarity of the punishment for a second, this is reason enough to do away with death penalty. Once a person is put to death, there is no way you can bring the life back. It is forever.
There is no proof that the provision of death sentence in a country's law is a deterring factor to criminals who are motivated enough to kill. Every year thousands of people are executed for homicide world wide. Yet, there are no stats that prove that homicide cases have dropped in those countries. On the contrary, it appears to have only increased. Contrast this with countries that do not carry out judicial executions such as European Union countries. Violent crimes are the lowest in the world in those countries.
When Dhananjoy Chatterjee was hanged for the rape and murder of 16-year-old Hetal Parekh, I opposed it. One of my arguments was if we were hanging the same man who committed the crime almost 15 years back. A man changes a lot awaiting execution for 15 years. His motive was to avenge the insult and subsequent loss of job as watchman in the housing society due to Hetal's complaints against him. It wasn't just a senseless random rape and murder. Yet, I was attacked due to whatever I wrote and discussed on forums (like this one). I received over 500 emails a day from a Yahoo! Forums group, 90 per cent of which were hatemails, some even calling for my death. Some suggested that (surprisingly many females too) that Dhananjoy be made to drink acid and put to death in the most gruesome way. Buddhadeb Bhattacharya's wife said in public that he be thrown to hungry tigers.
Those made me wonder if sometimes punishment should act as retribution sought by society. Many years later, Mahesh Jethmalani said exactly the same thing on TV in favour of the death penalty on Kasab. I strongly disagree. First, retribution is retribution, not punishment. We don't live in an eye-for-an-eye world. If anything, we are trying to get out of such mindset. Today, will the law allow us to kill those who embezzled billions of dollars of public money, and yet stashed over one and half trillion dollars in overseas accounts? Don't many of our country want to hang Kalmadi and Raja? Why the disparity then? Don't those astronomical figures of embezzled public money fall into the rarest of rare crimes?
Well, we are no China or Iran, and don't want to be like them. Then, why can't we think better and be like one of those European countries?
I want Kasab to be spared, Afzal Guru to be spared. A solitary life behind bars leaving them to introspect for their whole lives is good enough retribution and punishment for me.